Paediatric First Aid – Blended Learning
So you've probably seen us banging on about it already, but just in case you didn't already know, the Blended Learning option of our Paediatric First Aid course is now live!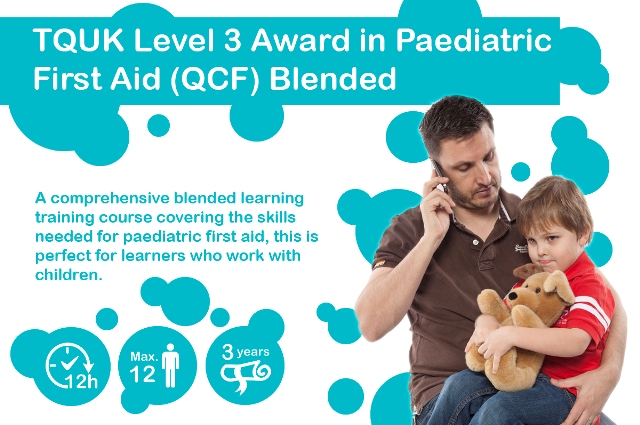 Most professionals who work with children need to have some form of first aid training. So this course is perfect for anyone working directly with children, such as nursery staff, teachers, and classroom assistants, as well as workers in places where children are likely to be visiting, such as leisure centres and tourist attractions.
This nationally accredited version is split up into two sections: 6 hours learning online, and 6 hours learning in a classroom environment; making it the ideal choice for time-conscious employers & individuals. Plus, even though the contact time for this course is shorter than the non-blended version, the certificate validity is not! The qualification lasts 3 years, just like the traditional classroom version, and covers all the same topics.
If you would like any more information on this course, or any of the courses we offer, give us a call on 0845 071 0820.
Or, if you're looking for more info on first aid, our handy First Aid app means you can take our tips with you on the go – without the need for wifi/data/signal. Plus, soon you'll be able to download our Paediatric First Aid app – meaning you'll have more specific tips to meet your needs.
In the meantime, check out our First Aid Tips page and infograms.