National Heart Month: 10 tips guaranteed to improve your heart health
Date: Tuesday, 26 January 2016. -

Blog, First Aid

There are many factors that put a strain on your heart; over indulgence, smoking and lack of exercise are but to name a few circumstances that can lead to heart problems and cut your life short.

Stress is another example of something that can impact your health. A build up of anxiety or stress can cause a tight feeling or discomfort in your chest called angina. Angina is linked with coronary heart disease and can be brought on by emotional distress so relaxation is key.

In honour of National Heart Week we have listed our top tips for a healthier lifestyle, helping you to de-stress and make important lifestyle choices that will take care of your heart: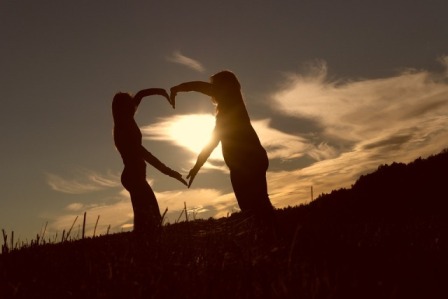 Start each day fresh – "The past is just a story we tell ourselves." No need to stress or dwell on the past, focus on everything that you hope to achieve today.

Exercise -

It doesn't have to be a chore - make things more interesting by creating a workout playlist or by searching for free fitness videos on YouTube.

Eat your greens – cramming in 5-a-day seems unattainable, so why not tackle it first thing with a breakfast Smoothie? Then top up your daily intake with some healthy snacks like carrot sticks or sliced apple during the day.

Replenish your first aid kit

– something as simple as a blister plaster can prevent injuries from becoming infected and far worse. Ensure that your first aid kit is filled with all of the essentials because you never know when you might need them.
Only snack when you're hungry – indulging on too many sweet treats can be bad for your heart. If you're hankering for comfort food or feeling bored, distract yourself by doing something a little more constructive rather than binging on a tub of ice cream.
Positive Affirmations - Feeling a little under the weather? You'll be surprised how perky you will feel on groggy days when you tell yourself everything is hunky dory.
Drink 8 glasses of water a day – drinking plenty of water flushes out toxins, improves your skin and makes you feel full, preventing you from snacking as often.
Take Vitamins – studies have shown that taking vitamin supplements can combat heart disease, but don't overdo it. Bananas are a great source of potassium that lower blood pressure and help heart conditions.
Kick the habit – giving up cigarettes isn't easy but keep reminding yourself of the benefits: younger looking skin, improved fertility, whiter teeth, fresh breath, a boost to your sense of smell/ taste and most importantly preventing heart disease and lung cancer extending your life.
Limit your alcohol intake – at the start of 2016 new government guidelines were released stating that there is no safe level of alcohol consumption.Both men and women have been advised to drink no more than 14 units spread evenly across the week, with drink free days.Just to give you an indication-14 units of alcohol is equal to 6 glasses of 13% wine and 6 pints of 4% beer.
At imperative training, we provide training courses dedicated to saving victims of sudden cardiac arrest. Discover how to administer effective CPR and how to operate a life-saving defibrillator with the help of the TQUK Level 2 Award in Cardiopulmonary Resuscitation and Automated External Defibrillation (QCF).
To find out more, contact our customer service team today on 0845 071 0820.