5 reasons why you should invest in your employee's health and safety
Human error 
Accidents are far more likely to occur when people are working long and tiring shifts or are new to a role. New starters are always eager to impress and may be too afraid to ask that all important question about how to operate a piece of machinery resulting in disastrous consequences. Workers completing a long shift will be far more at risk of injury because they will become fatigued and lose sense of what they are doing. 
By investing in training you can successfully manage health and safety by removing risks and guarantying that all members of staff know how to conduct themselves and most importantly stay safe. 
Reduced Sick Days
Some members of staff will push themselves to the limit in order to impress, putting a great deal of stress on their bodies.
Allowing them to develop an understanding of simple ways to improve the manual handling process such as hugging loads, bending their knees to lift heavy objects and using mechanical aids will reduce the likelihood of employees putting a physical strain on their bodies and injuring themselves.
Unfortunately, injuries can result in a vast number of sick days which is an inconvenience for both the employee who needs to make a living and the employer who has to redistribute their workload to others. 
 4.1 million working days were lost due to workplace injuries, which averaged 6.7 days per case in 2015. By holding sessions in health and safety and manual handling training, employees will be familiar with how to conduct themselves in a safe manner and know their limits, preventing accidents and injuries from occurring.
Creating a happier working environment
An area of health and wellbeing that is often overlooked is an employee's mental health. Deadlines, dissatisfied customers, and a huge workload are just a few factors that can cause a great deal of stress in the workplace leading to one unhappy employee close to tearing their hair out.
But with a few simple changes such as creating a break area for employees to get a much-needed break from their desk, you can combat stress creating a happier working environment.
Think outside of the box and get creative; install a table tennis area or purchase bean bags for relaxation on lunch hours.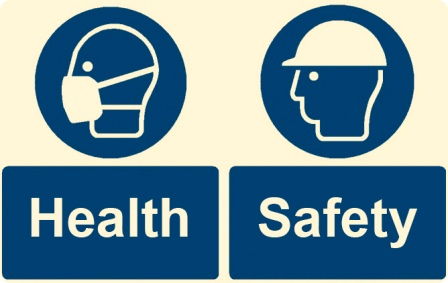 Avoid the penalties
In the year 2013/2014, the economic costs of injuries and illnesses arising from working conditions cost an estimated £14.3 billion.
92% of all convictions made against employers resulted in penalties. Need we say more?  
Increased productivity 
Aches and pains building up over the working day will cause much discomfort slowing employees down.  
Once they have gained an awareness of how to handle equipment and operate heavy machinery they will be able to conduct their duties more effectively. 
So there you have it, 5 reasons why you should invest in your employee's safety. If you want to discuss the benefits of health and safety training further, contact our customer service team today on 0845 071 0820 where you can learn more about our training services and what our courses can do for your business.