Things to remember on the fifth of November
Bonfire night is fast approaching and it won't be long before we leave the house in a blanket of scarves to the smell of crisp leaves and smoke. It's easy to get lost in the bursts of colour across the night's sky and the mesmerizing fizz of a sparkler as you scrawl your name. But remember as you are admiring the spectacle with an "ooh" and an "ahh" that it's vital you keep a safe distance.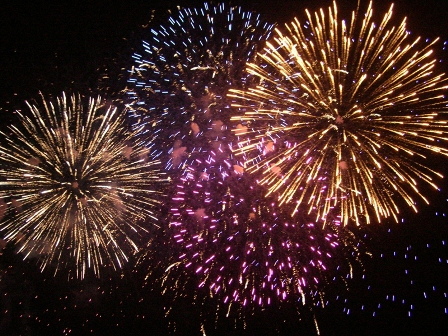 At this time of year, the emergency services are bombarded with calls from people who have been injured at public firework displays and bonfire parties. To prevent these incidents from happening, follow the Golden Rules of Bonfire Night:
Make sure that the fireworks you purchase for home use are appropriate for the size of your garden and have the British standard number (BS 7114).
Always have a bucket of water within reach for emergencies.
Warn people when you are about to light a firework
Place flat-bottomed fireworks on a non-flammable surface
Ensure that you wear gloves before using a sparkler and hold it at arm's length.
Dispose of used sparklers in a bucket of water.
November is awfully chilly, so wrap up warm.
Did You Know
Fireworks can travel at up to speeds of 150mph, the cruising speed of some biplanes.
In a recent year, there were 990 injuries caused by fireworks in October/ November of which 479 incidents were caused by fireworks and required hospital treatment.
Three sparklers burning together can generate the same amount of heat as a blow torch joining metal.
Throwing a firework is a criminal offence. If you are caught doing so, you will be charged £5000.
Lighting fireworks after 11 pm is illegal. However, there are some exceptions; the cut-off point for Bonfire Night is midnight and at 1 am on New Year's Eve/ Diwali and Chinese New Year.
To find out everything you need to know about treating burns and other injuries you may encounter on Bonfire Night read our first aid tips. To sign up for an in-house Fire Safety or First Aid course, contact us today on 0845 071 0820.