The First Aid App Every Phone Needs
Date: Thursday, 22 December 2016. -

Blog, First Aid

Ready to upgrade from Candy Crush with an App that can make a life-saving difference? Then the imperative training First Aid App is just what you need.

Whether someone has suffered a simple cut, a fracture or is going into anaphylactic shock; you can be confident with the imperative training app that you'll have all of the essential information to help right in the palm of your hand.  

Providing Basic Life Support knowledge as well as step-by-step guides to help assist in everyday First Aid incidents, this app will help bring confidence to any rescue situation and will allow you to help a victim as well as call an ambulance directly from the app if further assistance is required.  

But that's not all. Our helpful infographic below has shared the vital statistics surrounding first aid, and what a difference first aid knowledge can make in the event of an emergency.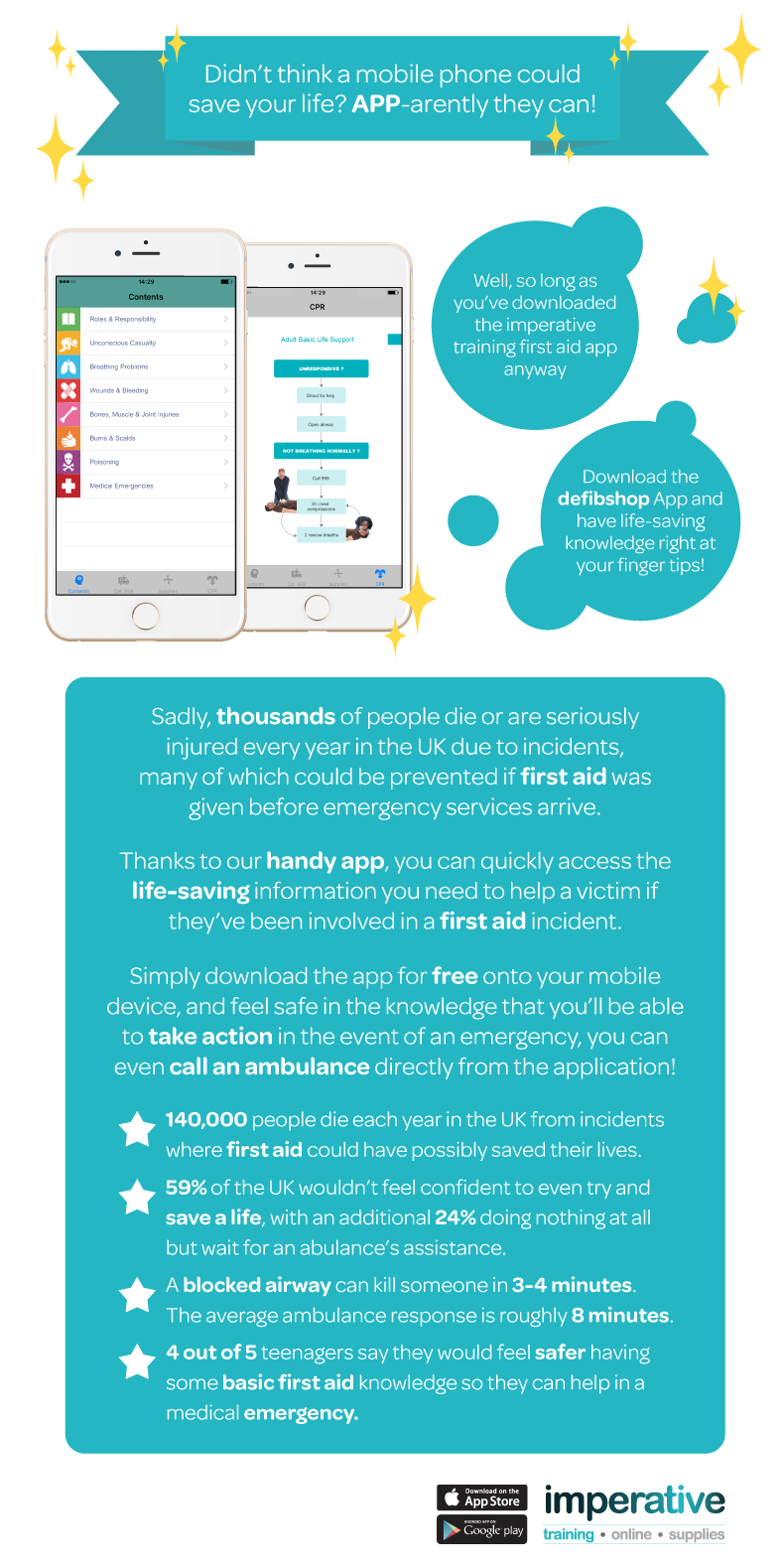 Ready to download? Simply search "imperative training" in your Apple App or Google Play store. 
If you have any questions regarding the app or want to let us know how you're getting on with using it, be sure to connect with us on Twitter @imptraining - we'd love to hear your thoughts!