The Festival Goer's Survival Checklist
Date: Tuesday, 07 June 2016. -

Blog, First Aid

Can you believe that we're halfway through the year already? But it's not all bad, June marks the start of summer and as the weather heats up it's the perfect time to pitch a tent, put on some wellies and throw some shapes to the sound of our favourite musicians. Yep, that's right – festival season has arrived!

Right now your festival wardrobe may be top of your priorities but don't forget about the important essentials you should be taking along with you too. Continue reading for a breakdown of everything you will need to stay safe and healthy.

Pack a small first aid kit

 

Now your rucksack may already be full to the brim with snacks, clean socks, and a portable phone charger but you should always make room for a first aid kit. A simple bundle of plasters bandages, antiseptic cream and painkillers could be an absolute godsend when you trip over a tent peg or receive an itchy insect bite. It doesn't hurt to be prepared especially when you're off the grid.   

 

H2o is the way to go

 

Ensure that you keep hydrated to prevent headaches and to ease those dreaded hangovers. Hey, and while you're at it, if you stick to drinking 8 glasses of water a day it will help with digestion, to give your skin a healthy glow and to provide you with heaps of energy.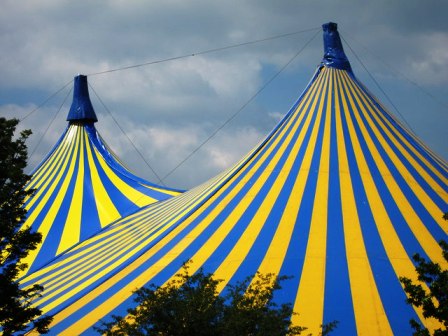 For when nature calls
When you're faced with a trip to the portaloos be sure to have a stash of tissue paper, wipes, and some hand sanitizer at the ready to leave you feeling fresh and ready for another dance off. 
Slap on the suncream
Sleeping on bumpy terrain is bad enough but imagine how uncomfortable it would be with the added sting of sunburn? Who wants to look like a giant lobster anyway? Carry your sun cream with you at all times and apply at regular intervals throughout the day to protect your skin from UV rays. 
Pack a plentiful supply of chamomile lotion or Aloe Vera just in case to help to soothe burnt skin, giving you a more comfortable night's sleep.  These lotions may also come in handy if you receive a nettle sting and dock leaves are scarce.
So there you have it, your festival checklist! Stock up and feel rest assured that you have everything you need to tackle a first aid emergency with the help of
imperative supplies
. For a more extensive guide to what you should be keeping in your first aid kit at work or at home, check out our
First Aid Kit Essentials infographic
.