Sport Stars' Deaths Linked to Cardiac Arrest
It has been a tragic week in the world of sport after sport persons Gregory Mertens and Danny Jones both lost their lives after suffering unexpected cardiac arrest. Sometimes heart defects can go undetected and without warning can lead to sudden cardiac arrest. It can happen to anyone, at any age.
Belgian footballer Gregory Mertens was just 24 years old when he collapsed on the pitch during a reserve match for Sporting Lokeren. He received CPR on the pitch and was rushed to the hospital. However, after showing no signs of improvement his family made the tough decision to switch off his life support machine.
Danny Jones a Welsh rugby league player was taken off the pitch just 4 minutes in at a league 1 match at London Skolars. After showing signs of cardiac arrest, an air ambulance was called and he was taken to Royal Free Hospital. Excessive attempts were made to resuscitate Jones but he sadly lost his life.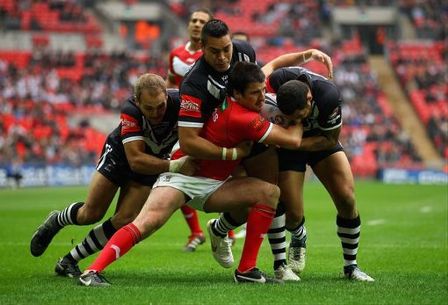 James Feather Danny's teammate has called for urgent action to be taken as regular electrocardiography screenings take place for Super League but it isn't mandatory for the second and third tiers of professional rugby league. Feather commented "They come down here to train for four nights a week..... It's a lot on their bodies..... You don't know what underlying problems they might have until something like this happens'.
These harrowing events are a real eye opener and perfectly illustrate why Imperative Training was created. Our aim is to highlight the need for defibrillators, as every minute defibrillation is delayed a person loses 10% of a chance at life. Having defibrillators readily available could make a real difference.
The brain can only survive without oxygen for up to 6 minutes. Emergency services are required to arrive at the scene within 8 minutes if the situation is deemed critical and 8 out of 11 ambulance trusts achieve this 76% of the time.  Therefore having access to a defibrillator in public places or in the workplace could be crucial.  
If you are interested in finding out more about our defibrillators then read over our buyers guide or give our customer care team a call on 0845 071 0820.