Secondary School Admissions: factors you should be considering before an appeal.
On Tuesday the 8th March, approximately 554,000 school children will find out if they have been offered a place at their preferred secondary school.
Due to a surge in the population, the competition is fierce with the most sought after schools under a great deal of pressure.  After 70% of local authorities saw an increase last year in the number of parents whose child lost out on their top choice; it is likely that many parents will be appealing this year's result in the hope that their children will become a top achiever at their chosen school.
We urge you to take a look at the bigger picture because the quality of a school shouldn't be evaluated solely on the performance of the pupils in their GCSEs and A-levels. Other factors must be considered such as the schools performance in the Ofsted report and most importantly whether your child will be safe in their hands.
How well did the school perform in the Ofsted report?
A great indication of how well a school is performing is through the Ofsted report. Inspectors evaluate the overall quality of the education at the school as well as grade the personal development, behaviour and safety of pupils.
Many schools have made their Ofsted report public, search for these details on the internet to uncover whether your child's chosen school meets your expectations. 
How many pupils will be in your child's class?
It can be difficult for teachers to keep a watchful eye over 30 plus students which can often lead to anti-social behaviour that may put your child's wellbeing at risk.
 If there are too many students in a class it may also mean that your child has less one-on-one time to go over areas of their studies they are struggling with.
Does the school have a defibrillator on site?
Did you know that 600 people under the each of 35 die as a result of cardiac arrest each year in the UK?
A number of sudden cardiac cases that have happened at school often occur during P.E lessons when children partake in a strenuous activity that puts a strain on their heart.
For every passing minute, a child will lose 10% of their survival chances. However, if a shock is administered to the casualty 3-5 minutes after sudden cardiac arrest their survival chances increase drastically to 74%. We believe that all schools should have an easily accessible defibrillator on site - a precautionary measure that may one day save a life.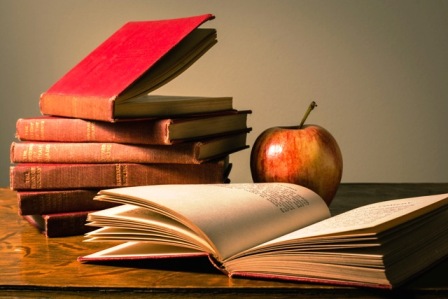 Are all members of staff trained in first aid?
Sometimes you're faced with a predicament that you don't know how to solve because you haven't experienced it before. Some children may not know how to administer first aid practices such as treating a nasty burn a large wound; as an acting guardian, it's the responsibility of teachers to step in and take the appropriate action to make sure that the child's injury doesn't get any worse.  
If they also have limited experience things may turn from bad to worse, especially in situations like a child choking or experiencing a severe allergic reaction.
Is there a first aid kit in every classroom?
Training and first aid kits go hand in hand because there's no use in learning vital first aid methods if you don't have access to the tools needed to treat a range of injuries and conditions. Storing a first aid kit in every classroom will ensure that pupils will be giving swift medical attention with sterile equipment, preventing infection and increasing their chances of making a rapid recovery.
If you're a little unsure about any of these factors, do some extensive research and decide for yourself if your children will be in safe hands. If the secondary school in question hasn't ticked all of the boxes, why not express your views with the parent and teacher association? Suggesting that all staff should be trained in first aid and have access to the appropriate equipment to deal with an emergency will ensure the safety of your child.
Have you found this blog post useful? We would love it if you could spare a few minutes to let us know your thoughts on all of the criteria listed by filling in our short survey.