imperative training Achieve Investors in People Bronze Status
Date: Monday, 15 February 2016. -
Blog
Great News! We have secured our Investors in People Bronze Status. A little unsure about who Investors in People are? Let us fill you in on what this means for imperative training.
Over the past 20 years, Investors in People have used an accreditation framework to help businesses across the globe to improve by boosting their working culture, increasing employee engagement and developing outstanding leadership skills.
At imperative training, we take great pride in what we do; it is any wonder when our daily duties help to save lives? Retaining our Bronze status gives us an additional boost, it's a fantastic achievement for the brand and gives us a clear indication that we are heading in the right direction, continuing to flourish.
We strive to build strong relationships with our customers and provide outstanding levels of customer service using our WISE values as a guide. World-Class, Integrity, Supportive, Excellence –we hope to uphold our values, demonstrating to our customers that we go above and beyond expectation to be recognised as the most excellent training provider around.
But all of this couldn't be possible without the group dynamic of our hard working and committed team.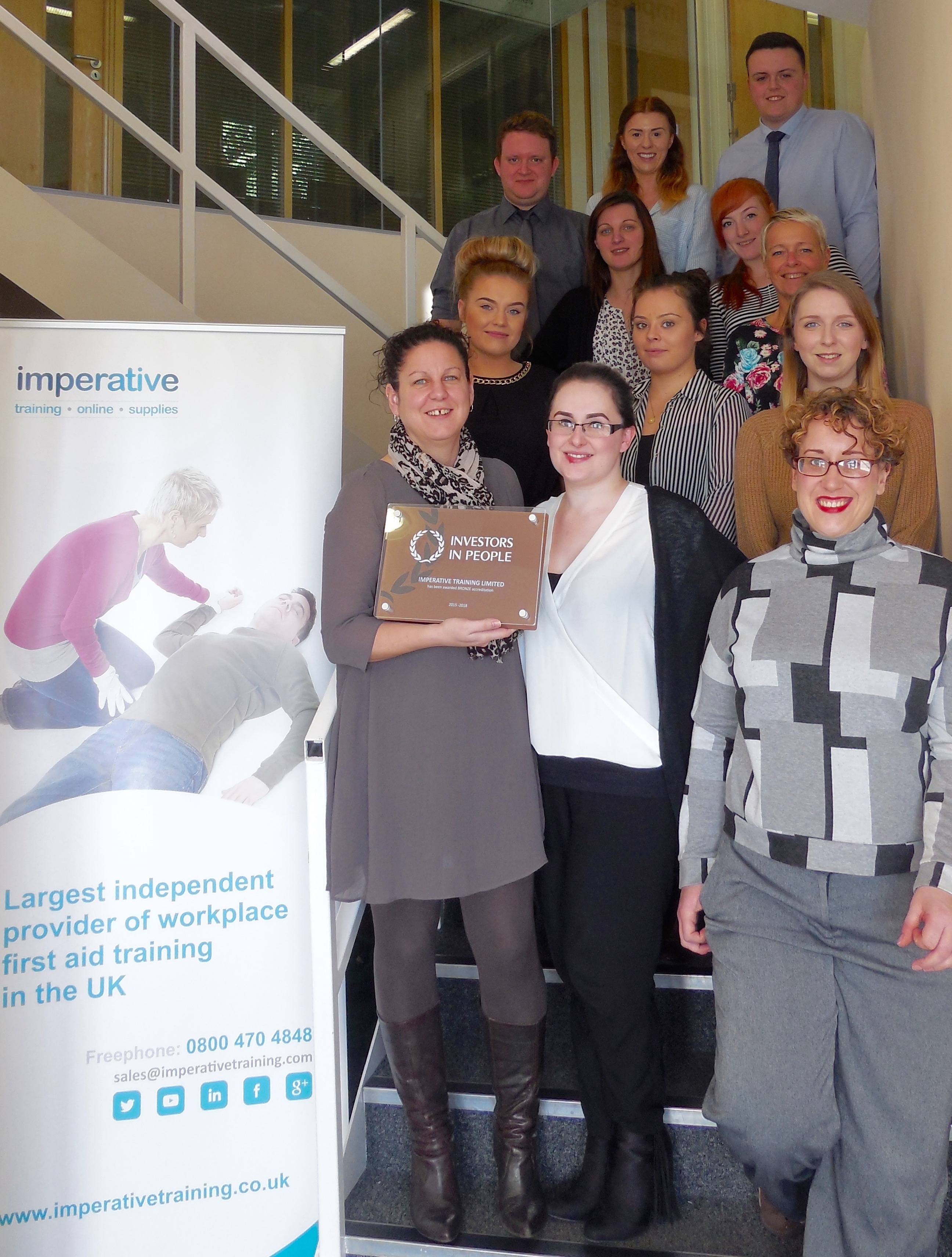 Paul Devoy, Head of Investors in People, said: "Achieving the Investors in People Bronze standard is something that any organisation should be truly proud of. It is the sign of a company which is truly committed to good people management practice and we'd like to congratulate imperative training on their achievement."
Our very own Chief Executive David Howarth commented on our award saying; "We're thrilled to have maintained our Bronze status in the Investors in People award. Imperative's success is a result of the passion and hard work put into the brand by our employees of which our vast progression within the UK and overseas would not be possible.
"We're so pleased to have been recognised for this by Investors in People and look forward to a continued progression in 2016."
To keep up to date with all things imperative training, join us over on Facebook or Twitter for news stories, behind the scenes snippets and more.