Fire Safety: why you should adopt a safety policy
Fire safety may not be something that crosses your mind on a daily basis but if you take a look around chances are that you will spot a fire extinguisher or smoke alarm in close proximity. They are ever present to prepare us for the event of a fire, alerting us as soon as possible and ensuring that we can evacuate the building as swiftly as possible. 
Without vital safety equipment and a strict fire safety procedure in place, there would be complete disarray that could lead to severe injuries or much worse. 
The Facts
In 2014-2015 there were 258 fatalities in England caused by fire. 
Rescue services attended 154,700 fires in England during this time frame.
You are 4 times more likely to die in a fire if there is no working smoke detector present.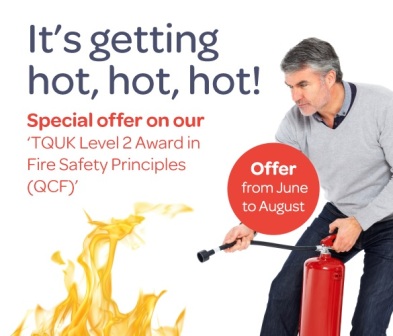 Who is responsible for Fire Safety in your workplace?
It is the duty of the owner of the premises or the employer to carry out a fire risk assessment of the premises to establish any areas of risk and to then ensure that fire safety measures are put in place to prepare for an emergency. 
Areas to consider within a Fire Safety Assessment
Are the emergency exits clearly labelled?
Are you fire detection systems fully operational? You may want to carry out weekly checks to guarantee that your evacuation procedure will run smoothly. 
Are all staff members aware of your fire safety policy and the assembly points? You may wish to introduce elements of fire safety into new employee's inductions. 
Are there any sources of ignition in your workplace such as heaters, naked flames and electrical equipment that may cause sparks? You should ensure that these items are kept far away from flammable working materials such as paper and loose packaging.
Are flammable substances on your premises disposed of correctly?
Have special arrangements been made for people with mobility needs?
If you need further assistance implementing a fire safety policy, why not take advantage of our fantastic Summer offer of just £395.00 + VAT for one session in fire safety or £495.00 + VAT for two sessions in one day (each session is for up to 12 learners).
With the
Level 2 Award in fire Safety Principles
, we not only cover important principles of fire safety but also how to prevent damage to your premises. For more information you can contact our customer service team directly on
0845 071 0820
.