Fire Crew Save Baby with First Aid
At 11 am on Saturday baby Thomas's mother was driving past Leigh Fire Station when she noticed that her premature son was struggling to breathe and was starting to turn blue.
In a desperate attempt to save the baby's life, his mother asked the fire crew for help.
The crew who were training in the yard at the time administered first aid and were able to get the baby breathing again.
Watch manager Matt Keogh commented: "The lads kicked into gear straight away and we quickly took little Thomas out of the car, into the station and onto one of the vehicles where we store our medical equipment.
"Basically at some point during that process whatever had been potentially lodged in his airway was dislodged and we didn't actually have to do much more than that, it was either the sudden cold or the quick movement that did it."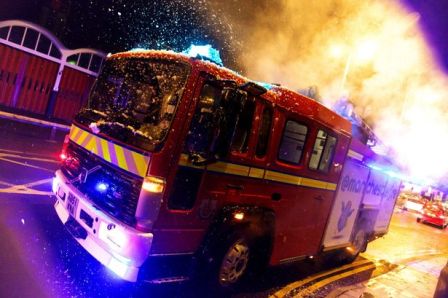 The baby's mother and older sister were distressed by the ordeal but a number of the crew reassured them whilst the baby was given oxygen therapy.
This is a clear example of how with the right training you can act quickly and confidently in a rescue. Do you think that if there were more qualified first aiders out there it would be a much safer world to live in?
Let us know your thoughts by visiting our Twitter page. If you are interested in booking one of our first aid courses but are unsure about which one to take, give us a call on 0845 071 0820.