Back to School: Keeping Children Safe on the Commute
The nights are starting to draw in and with the clocks going back next month it will be even darker when children leave school for the day. This means that as your child rushes home in time for tea it will be more dangerous than before.
Advise your children to walk home in well-lit, busy areas to stay safe on their journey. If you cannot collect them, perhaps you should suggest that they start a walking bus with their friends. If they walk as a group and map out a route that takes them near to every child's home then it will be much safer than them individually venturing home on their own.
School children should also be mindful of traffic, especially during rush hour. Advise them to stop, look and listen and only cross at the green man when all cars have come to a standstill.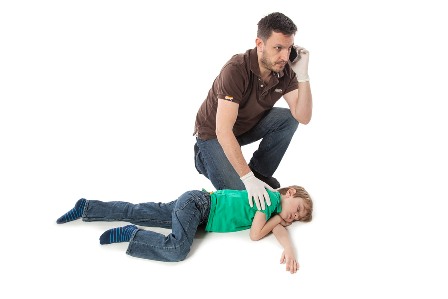 If they are travelling home on a bike they should wear protective gear such as a helmet and shin pads, we would also advise that they wear reflective clothing and stick reflective tape onto the bike frame to increase their visibility. 
Why not send them to school with a small first aid kit as well as their packed lunch? This will be useful for if their new school shoes start to rub or if they fall over and scrape their knees. 
Enter our competition on Twitter to be in the chance of winning a pocket-sized Astroplast First Aid Kit. All you have to do is Retweet the competition post and Follow the Imperative Training Twitter page to be in with the chance of winning this fantastic prize.
The winners will be announced at the start of October, Good Luck!