Baby Millie's Legacy & Compulsary Paediatric First Aid Training
October 2012 saw the tragic loss of 9-month-old Millie Thompson. Millie was under the care of Ramillies Hall School and Nursery when she choked on her lunch and lost her life.
At the time of the incident, the supervisor on site's first aid training certificate had expired. Could Millie's death have been prevented if every staff member had up to date training in paediatric first aid?
At Imperative Training, we understand the importance of feeling confident that your child is left in capable hands. As one of the leading first aid training organisations in the UK, we pride ourselves in delivering high-quality and dynamic first aid training. Our practical and fun approach engages with our customers ensuring that they become confident, prompt and effective First Aiders.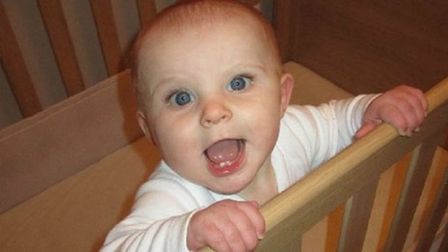 Millie's parents Joanne and Dan set up a campaign through Millie's Trust to make it law that everyone working in a nursery should have first aid training. The campaign has recently received government backing and within 3 years all nursery and pre-school staff will have level two and level three training in first aid. This is a fantastic achievement that will not only reduce risks but has the potential to save lives.
Unfortunately, you cannot predict when a medical emergency will arise, so having more people out there with the knowledge of how to respond in a life-threatening situation, and with the confidence to act, could really make a difference. Here at Imperative Training, we train 22,000 qualified First Aiders a year, providing all of the support they need to conduct first aid efficiently.
To register your interest in one of our paediatric first aid courses or for further information please give us a call on 0845 071 0820, our Customer Care team will be happy to help.