Reviews
Why choose imperative training? Don't just take it from us!
Our reviews are a reflection on the dedication and pride we take in delivering every single course.

After interviewing a number of different vendors to supply all our warehouses with defibrillator units including our first aid vendor at the time, I was immediately very pleased with the wide array of units offered to me by imperative. I was also impressed by the depth of knowledge that they possessed about each article and their honest answers on attributes and drawbacks of each one and its suitability for us. I ended up not only purchasing all our units from imperative, but was so impressed that they are now also my first aid training provider of choice as well."
Jay, Senior Risk Manager
Costco UK

"For the past 8 years, I have always found the imperative training team to be extremely professional at all times. They have offered me advice whenever I needed it, and I have never felt that I have been on the receiving end of a sales call. The courses have been delivered to the highest of standards and the response I get from all my delegates is that they have had fun. They all remember whatever they are being trained in due to the professionalism of the tutors, their ability to capture everyone's attention within a room is remarkable. I would highly recommend imperative training and would urge you all to go on a first aid at work course. They are without doubt one of the best training providers out there and I look forward to working with them for many years to come!"
Paul, HR Manager
Radisson Edwardian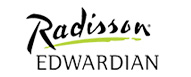 "The facilitators of the course are always on time and provide very good feedback after the sessions. Even the London Tube strike didn't affect the service by imperative training. The company as a whole communicate on a good level, in fact, the handover from one member of staff to another was unnoticeable. They also offer very competitive prices."
Starbucks UK, Manager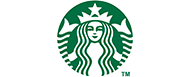 "imperative training are extremely helpful and for the last 11 years have always provided House of Fraser with a high standard of training and service. With their well experienced and friendly staff/trainers they always exceed in giving excellent service to House of Fraser across the UK."
Sharon, Training Support Team
House Of Fraser, Admin Manager

"For the last few years, imperative training have continually helped me achieve goals that have often been restrictive of time and budget. I always receive a superb and swift service delivered by your friendly colleagues. The staff are quick to respond to any situation and are knowledgeable and professional. Congratulations to you and your people imperative training - it really is a delight to receive the support and customer care you give."
Lee, Personal Manager
Farmfoods Ltd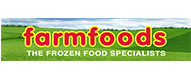 "We have worked with imperative training for many years. They deliver Emergency First Aid Training at our Head Office as well as regional offices throughout the country. The training is of a high standard and the feedback we have received from delegates has always been excellent. imperative training are an extremely reliable training provider who deliver training to a very high standard and I would have no hesitation in recommending them." 
Paul, Training & Personnel Officer 
Creative Support Ltd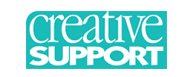 "imperative training deliver a 5-star service. From the first enquiry to the delivery of training you couldn't ask for more. The back office team are knowledgeable friendly and efficient. The trainers always call you before to make sure everything is ok and the delivery of training is always to a high standard. The team at imperative have a flexible can-do attitude and always listen to what the customer wants."
Caroline 
Capita Learning & Development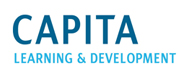 "imperative training provides a professional approach in coordinating and delivering both our first aid and food hygiene requirements on a national level. The courses are delivered in a relaxed, fun and professional manner whilst putting my staff at ease, ensuring that they are confident to deliver what they have been taught. The sessions have a good balance of practical and theoretical information in an easy to understand format."
Hannah, Training & Development Manager 
kidsunlimited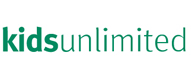 "imperative training have provided an excellent quality of service to us over many years – their delivery of our training needs is second to none with a high degree of professionalism from booking a course through to the actual delivery of a certificated training program." 
Kevin, Health & Safety Manager
Madame Tussauds London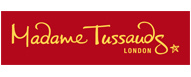 "In my opinion, the staff of imperative training constantly provide the highest standard of service in every aspect of their business. From booking through to the completion of courses they have always ensured that our specific requirements are catered for in a most professional way." 
Jeff, MCC Ground Superintendent
Lords Cricket Ground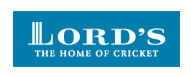 "I now feel confident in treating a casualty in a range of situations due to excellent teaching methods and sufficient practice on each other. Excellent tutor, encouraging, lively, supportive, enthusiastic and knowledgeable... A very enjoyable course."
Helen, First Aid at Work Course attendee
House Of Fraser

"I enjoyed the style of the course; the continuous assessment was far better than leaving it to the last day. The content covered all the basics but focused on a first aider's primary purpose – keeping a casualty alive until backup arrives. It was a far more hands-on experience which suited my learning needs. "
British Library learner, First Aid at Work course attendee
British Library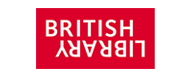 "Most realistic delivery of first aid training I've had with the tools to give me confidence in real situations. Really well paced and knowledge led course. Great to go on a first aid course with real expectations and not just a perfect bandage! Would happily do this course again. Best training course attended since working for Sainsbury's." 
Sainsburys learner, First Aid at Work Course attendee
Sainsbury's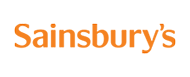 "Very prompt and professional service."
Euro Garages, First Aid at Work Course attendee
Euro Garages