Survival Squad - Playing it Safe this Halloween
Halloween! The time of year where we all get to dress up in skimpy outfits and cover ourselves in fake blood and no-one bats (ahem) an eyelid.
But wait! There are more than just ghouls to be wary of this time of year.
Read on for tips from our Survival Squad on how to keep your kids (or yourself, you're never too old in our eyes) safe whilst Trick-or-Treating.
Below are some important pointers to help keep you safe:
Stay together - and never EVER accept lifts from strangers.
Stick to the pavement and footpaths - avoid walking in the road where possible.
Wear well-fitting shoes, costumes, & masks to avoid trips and falls!
Make sure vehicles on the road can see you by carrying a flashlight, or by wearing bright/reflective clothing.
Only stop at well-lit homes, avoid dark houses (these people are likely to be grumpy anyway).
Before tucking into your hard-earned candy, have it checked over by a trusted adult first to make sure it's safe to eat.
Take your time! We know you'll be excited to try all the different sweets you collected, but not too fast! Hard candies are very easy to choke on.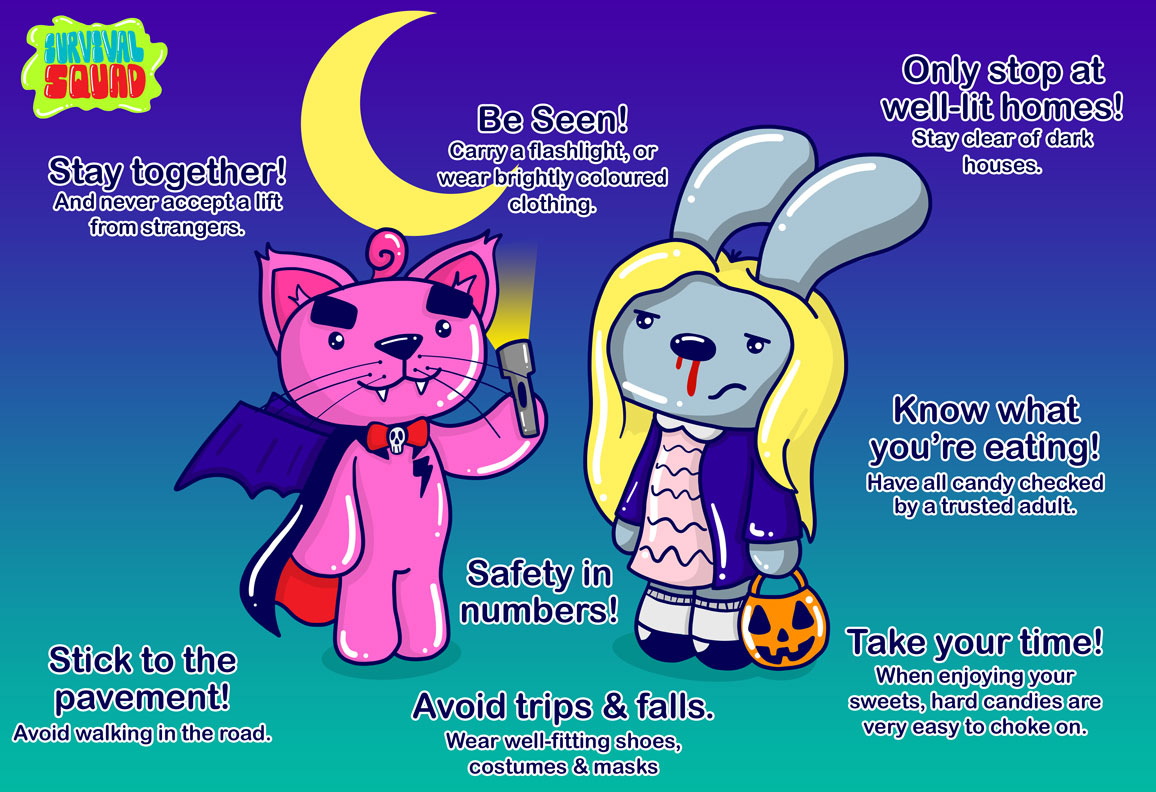 Catch up with all the adventures from our Survival Squad here.
Illustrations created by Mike Hazard.