Survival Squad - Take Care During the Winter Months - Part 2
Join the Imperative Training Survival Squad for another fun-filled lesson in safety!
In part 2 of our guide to keeping safe this winter, Pulse & Kitt look at the potential dangers of enjoying winter sports. Read on for their tips on how to have fun, whilst remaining safe!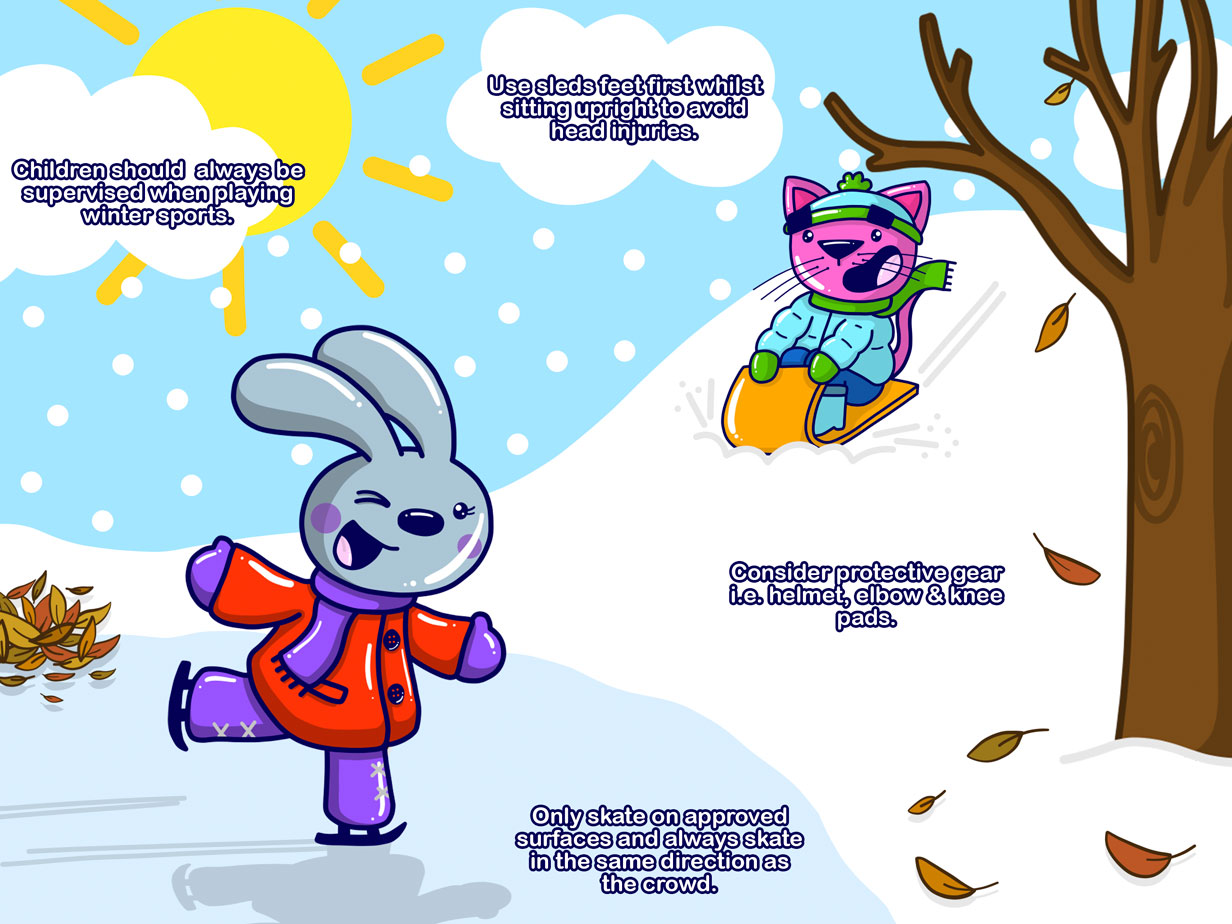 Ice Skating
Everybody loves ice skating, but it's super important to follow strict safety rules. The most important of these being to make sure the surface is approved for skating on! If there is no sign of approval, you can check with your local council. Absolutely NEVER skate on frozen water (lakes, ponds etc.) as the thickness of the ice can be inconsistent and fragile in places. 
You should always skate in the same direction as the crowd (i.e. clockwise or anti-clockwise) and never dart across the ice, as this is a sure-fire way to cause an accident! If you are a novice to ice skating, or you have a young child who is taking part for the first time, you should consider protective gear like a helmet, knee pads, and elbow pads.
Sledding
There's nothing more exciting than waking up in the morning to see a thick blanket of fresh snow outside, and what better way to enjoy the snow than to race out the door, sled in hand, to find the biggest hill to launch yourself down! But hold up there just a sec, you need to check your path is clear! Make sure there are no objects or people you could crash into on your way down.
Now you're ready to get on your sled! You should always sit on a sled feet first whilst sitting upright, this will ensure any head injuries are avoided and you can see where you're going! As with ice skating, protective gear should be considered if young children are taking part.
All winter sports should be supervised by a responsible adult, and as an extra layer of safety; have the imperative training app on hand should the worst happen.
Catch up with Part 1 of our guide to winter safety here.
Illustrations created by Mike Hazard.