Online Training
Our e-learning courses are a great way for you to learn about important topics such as fire safety, first aid and manual handling. These courses allow you to work at your own pace with interactive quizzes creating  an engaging and fun learning process.
The Benefits of Online Courses
We are accredited and approved nationally by boards such as Edexcel and the Chartered Institute of Environmental Health.
Our online courses are cost effective as they allow your staff to be trained from the comfort of your own office. Saving money on travel expenses and lunches etc.
On completion of the assessment, the e-learner has access to a certificate straight away. You can simply download, print and store the certificate for your records.
Here at Imperative we care about your wellbeing in the workplace, therefore we offer a number of courses for different sectors, for example food handling, health and safety and manual handling.
There is a FREE management suite available for multi-license users. Allowing you to track which members of staff have started and completed the course.
The online courses are open, so absolutely anybody can have a go.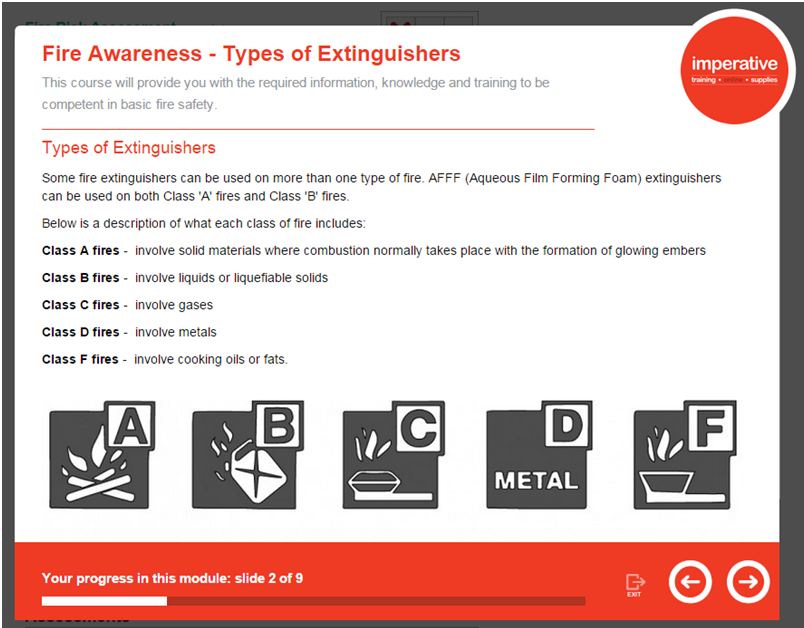 If you are interested in more comprehensive training you can also book onto one of our in-house courses. If you have any questions specifically about one of our online courses you can visit our FAQ page or contact us directly. You can also try a demo today completely free of charge.